A contribution about the purpose of existence and the unimagined possibilities of our creation.
A few months ago I had a conversation with an acquaintance who told me quite melancholy about her current life. She liked her apartment, was happily involved with her partner, was happy to welcome a small dog into her home a few weeks ago, but things weren't going so well at work. Immediately, she implored how nice her colleagues were and that her employer was very understanding and would promote her, but the task did not correspond to her nature at all.
She was a free spirit, creative, and longed for a "living" task that would not only be meaningful, but also meaningful.
After delivering a very long monologue, she paused for a few minutes and regarded me silently.
"You know, I don't think you can understand. You're kind of doing your thing there with your blog and your self-employment. You've found your purpose with women's empowerment and you know what you're burning for, my situation must seem weird to you."
However, this was not the case. I smiled and took her in my arms. "It only took me 10 years to find that purpose of existence."
Although she was a perfect fit for the group of people who usually hired me as a coach or trainer, coaching was naturally out of the question because of our personal acquaintance. However, recognizing her distress, I suggested she contact a colleague of mine with whom I had done my coaching training.
The dreams from childhood
Sometimes in moments like this, I think back to the moment I announced to my mother at the proud age of 8 that I was going to be an archaeologist. I have always been fascinated by stories, always made them up and told them (to the chagrin of everyone else) to anyone I could get as a (passive) listener. I wanted to discover and follow my curiosity every day anew.
My career aspirations changed in the course of middle school and I lost my heart to literature, and here, too, I retained a longing for (inner) journeys and ever-growing curiosity.
Shortly before I began my studies, I finally found the subject area that would accompany me until today: The development of personality.
In principle, the whole thing started quite harmlessly. Through literature and linguistics (my majors) I was gripped by an inspirational fever, which turned into an intoxicating cocktail through the inclusion of psychoanalysis and philosophy.
Through my work experience and education, the methodological competence was added accordingly and I followed the call, which always echoed in me within a total of 10 years.
It was a very hard process and I am well aware that from the outside (as it was for my acquaintance) it must have seemed more like a walk than a mountain climb with regular "near falls".
Starting my business blog has already taken a big dose of courage for me. I have been to many events and trade shows, attended panel discussions and had inspiring conversations. The burning desire to pass on the knowledge and my thoughts to other wonderful women and men did not let me go.
The typical belief of fear
There was just one little problem here: I was scared as hell. At the time, blogs were just really taking off in my environment. To be honest, I had no idea how this was really going to work and also had a huge fear of what others would think of it.
"She has a bad writing style."
"Now she wants to jump on the influencer bandwagon, too."
"Isn't she embarrassed to publish something like that?"
"She must think she's pretty special."
These and other thoughts accompanied me five years ago when I started FemalExperts. That's why I changed my articles more often, improved them and more than once discarded and deleted them.
Today I am much more relaxed. Although there are still curious developments for me, but these I try increasingly to ignore and also negative criticism of my contributions, not to confuse with criticism of my person.
I'm also less critical with my articles, which is why I don't take three months to publish them anymore, I just write down my thoughts and see what happens. This spirit of my eight-year-old self, who craved adventure, discovery, and inspiring stories, is something I consistently try to maintain.
I want to encourage you. Think about the desires you had as a child, even if today you have developed in a completely different direction. Look back on your path and remember your own personal "spirit of inspiration", your intrinsic motivation, your longing that constantly drives you.
When I expressed my desire to start a blog and be self-employed as a coach and trainer, I was laughed at from all sides. Of course, no one is reaching out to you here, because you are the only one who believes in your own dream more than anyone else.
So when I talk today about what I want to achieve in the next 10 years, I am armed against the smiles of others. I know that I will achieve my goals and that their questions and doubts are not about me or my wishes, but about their own lives and their fears, through which they constantly limit themselves.
We all have to pay our rent, but that can't be everything. Don't find any reasons why it can't be done. Find ways to make it happen. Don't be satisfied because you think you can't change it, but work for your happiness.
What else would you like to achieve or just try out?
The clearest way to do this is to color in a box of 100 boxes and then color in all of them that correspond to your age. Take a good look at how much time has passed and how much more you have to accomplish all that you want to accomplish.
Age: Kinga Bartczak
| | | | | | | | | | |
| --- | --- | --- | --- | --- | --- | --- | --- | --- | --- |
| 1 | 2 | 3 | 4 | 5 | 6 | 7 | 8 | 9 | 10 |
| 11 | 12 | 13 | 14 | 15 | 16 | 17 | 18 | 19 | 20 |
| 21 | 22 | 23 | 24 | 25 | 26 | 27 | 28 | 29 | 30 |
| 31 | 32 | 33 | 34 | 35 | 36 | 37 | 38 | 39 | 40 |
| 41 | 42 | 43 | 44 | 45 | 46 | 47 | 48 | 49 | 50 |
| 51 | 52 | 53 | 54 | 55 | 56 | 57 | 58 | 59 | 60 |
| 61 | 62 | 63 | 64 | 65 | 66 | 67 | 68 | 69 | 70 |
| 71 | 72 | 73 | 74 | 75 | 76 | 77 | 78 | 79 | 80 |
| 81 | 82 | 83 | 84 | 85 | 86 | 87 | 88 | 89 | 90 |
| 91 | 92 | 93 | 94 | 95 | 96 | 97 | 98 | 99 | 100 |
If, like my friend, you find yourself in a situation where you are stuck and don't know yourself which path is the right one, where you actually want to go and what a meaningful life means to you, seek support.
See Also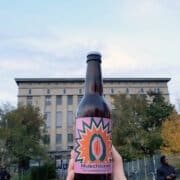 As part of my coaching training, an essential component was to take a hard look at one's own beliefs, to let oneself be coached and to reflect on them. This doesn't mean that we as coaches don't have problems or challenges, it just means that like MacGyver, we can shape (from our thoughts) a tool that gives us an escape (from our thought carousel).
The appreciative aha effect thanks to the feedback shower
Of course, if you don't want to take coaching, that's perfectly fine; alternatively, you can pick up a "feedback shower" from relatives and friends.
To do this, sit with your back to them and ask them to tell you in the first pass everything they appreciate about you, admire about you, or find inspiring about you. Then you describe your "problem" and ask them to tell you why you are probably not making any progress in this regard. In the aftermath, ask them to tell you why you will find a solution in any case. It is important here that the others never address you directly as a person, that you write down everything that is said without commenting on it, and that you do not evaluate it afterwards, but at most ask questions to deepen it. Of course, you can then go into more detail in the area of solutions to perhaps come up with a plan for yourself as to what the next steps might be.
Example:
Passage:
"Maria is really a wonderful person, she is loving, laughs a lot, listens well…"
Passage:
"Maria probably can't find a solution to this situation because she's too cerebral. She wants to please everyone, she is too emphatic."
Passage:
"Maria will find a solution in any case, because she is structured and educated. She is good at making plans and has support from [Person XY]. She will certainly overcome her fears through counseling or continuing education and subsequently…"
This is a small coaching method which has a closeness to Reflecting Team and can be done well without great guidance. The effect is noticeable, even after the first pass.
How did or do you do with the purpose of existence?
I would be happy to receive your feedback here, whether it worked well and how your acquaintances and loved ones reacted to your request.
The beauty is: every day is a new start to get one step closer to your dream and your desires. Turn off the doubts and thoughts, just get off the couch and start. Only those things increase that you also address – so if you do nothing, nothing changes and increases.
Do you also have longings from your childhood that are still with you today? Have you learned for yourself how to follow your inner drivers or are you more accompanied by the feeling that you are stuck and don't know how to get closer to your heart's desire?
More on the safari of your life and the originator of the purpose of existence: https://jsandfriends.com/
Kinga Bartczak advises, coaches and writes on female empowerment, new work culture, organizational development, systemic coaching and personal branding. She is also the managing director of UnternehmerRebellen GmbH and publisher of the FemalExperts magazine .