***ADVERTISEMENT***
Dear Sarah,
I am very happy to have the opportunity to take another look behind the scenes of SANOGE by Snordtmade after almost two years!
Hard to believe how fast time flies! It has now been six years in total since SANOGE (formerly: Snordtmade) was founded.
I'd love it if you could share a little bit of the inside scoop to give my readers a glimpse of the exciting journey you've been on together.
1. what has changed with you since our last interview?
As to be expected from a young company with drive and enthusiasm: So much!
In addition to our SANOGE fashion configurator, we now also offer customers a ready-to-wear collection, our ESSENTIAL Collection. While the SANOGE fashion configurator makes the dream of becoming a co-designer for your own tailor-made dress come true, selected SANOGE designs are also available in the ESSENTIAL Collection in the usual clothing sizes in our online store.
In addition: The team is growing and we were honored by the University of St. Gallen as "HSG Entrepreneurial Talent". We are happy when our creations bring more and more eyes of our customers to shine and are proud of every dress or blouse that leaves our house and is looking forward to its new wearer!
2. are there challenges that have hit you/you in the meantime?
In addition to the general challenges that the Covid-19 pandemic probably brought for pretty much all of us, one thing in particular is probably a particular challenge for us as an "agility-loving startup" or for me as its founder: the balance between innovation and conservation.
Especially with our focus on technology, on functionality and the "rethinking" of long-established practices in the fashion industry, it is always important for us to also keep in mind the issue of "consistency" or more precisely, the conscious "sticking to what's already there".
In concrete terms, this means, for example, that our technology-driven background, especially with our digital SANOGE fashion configurator, makes tailoring accessible to our customers regardless of location and time. At the same time, however, we know how important "traditional" elements such as a personal consultation or the haptic experience of fabric samples are. So our goal is not to conceive innovation as "l'art pour l'art" per se, but the smart combination of both components. Because innovation makes existing things better – and vice versa.
What has been the best moment for you as a female entrepreneur and for you as a team?
The one beautiful moment? It's very hard to say, because there are just an incredible number!
Maybe it was being able to co-open our first concept store in Cyprus and seeing our designs hanging there. Maybe on a regular basis, coming into the room for our weekly marketing team meeting and looking into the motivated eyes of our teamies there.
If you are enthusiastic about your tasks, you will experience many wonderful moments with it!
4 To what extent is cooperation between universities and the start-up scene, or female entrepreneurs in particular, important?
This year, an exciting task awaits you: You have a cooperation with the AMD Academy for Fashion and Design, the leading fashion school in Germany. The goal is to put the students themselves in the spotlight as part of a "New Faces Award" and to be able to teach them the values of women empowerment through design.
The joint project with AMD and SANOGE was designed to promote young talent. In my opinion, what universities and startups have in common as a supporting foundation is the pursuit of innovation and the joy of exploration and further development. Last but not least, universities are often considered forges for innovative start-ups.
As far as female entrepreneurs are concerned, I am convinced that one thing is needed above all: strong, convincing role models. In the startup scene, there is not one censoring authority that prohibits women or students from starting their own businesses, and yet women are clearly outnumbered in founding teams. In my opinion, this has to do in particular with high risk aversion and a lack of role models, although that is going a bit too far in this context. What universities can offer female students is one thing above all: successful role models who motivate them to start up their own business and thereby possibly also counteract the aforementioned risk aversion to some extent.
5. which values should receive special attention in the future with regard to the fashion industry?
Sustainability! And not in the form of the currently often practiced green washing, but with all sincerity. With respect for man and nature – for creation. With assumption of responsibility along the entire supply chain.
The fashion industry is the world's biggest polluter after the heavy oil industry. Despite environmental campaigns by many major fashion houses and brands that sound exemplary on paper, we do not see any trend towards improvement here. We should not only talk about the ecological impact of airplanes and car trips, but also that of our closet. Green washing will not help us here.
Sustainability, with all sincerity and consistency, is what matters.
At SANOGE, we understand this approach not least as the core of our corporate philosophy and also live it with each of our creations.
See Also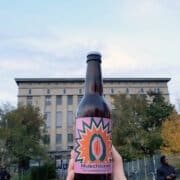 To what extent is the keyword "FashionTech" relevant in this context?
FashionTech can be important here in many respects. Internally at SANOGE, we clearly define technology and innovation with one mission: as a door opener for sustainability.
This is done, for example, by enabling on-demand manufacturing, i.e., manufacturing that is radically oriented to effective demand. We also apply this principle within the framework of our SANOGE fashion configurator. This prevents overproduction and unnecessary use of more precious resources.
In addition: Made in Germany. Without a certain level of technologization in cutting, it would not be possible for us to maintain our production location in Germany. But that's important to us: And so we build on FashionTech.
Another component of FashionTech is functionality. Innovation doesn't always have to be about artificial intelligence or digitization. And at the same time, a smart level of functionality is a real multiplier for a garment: a longer life and more pleasure to wear. For our blouses, for example, we use a special, patented cotton fabric – ecologically certified, of course – that is resistant to coffee and wine stains. Without being even a hint "digital", this fabric is nevertheless highly innovative, FashionTech and maximally sustainable.
7. the best designs of the competition will be presented by you in your Essential Collection as "New Faces Collection" and thereby of course also specially promoted. Is peer support in the form of workshops, mentoring or collaborations a model for the future?
I think it all depends on what you want to achieve. Mentoring is certainly something that is of great importance for founders and, last but not least, has a lot of "expansion potential" in the future, especially for female founders.
As far as workshops and collaborations are concerned, I like to quote a concept from the St. Gallen Management Model, my alma mater at HSG: an "apprenticeship framework for meaningfulness." This means that workshops and collaborations can be an effective tool if used well, but they are not "per se". It depends for what, how and with which goal one uses these possibilities.
8) Finally, I would like to ask you: If you could give one important tip to a young fashion entrepreneur, what would it be?
Do what you love, love what you do. And then you will be successful.
Thank you very much for your answers and the interview!
I am sure that the entrepreneurship world as a whole, and the fashion world in particular, needs many courageous women who lead the way with unconventional and inspiring ideas and thereby become role models for others.
---
This was the second interview with Sarah Maria Nordt from SANOGE. Thank you for reading into it. More information about SANOGE can be found at the following link.
Kinga Bartczak berät, coacht und schreibt zu Female Empowerment, neuer Arbeitskultur, Organisationsentwicklung systemischen Coaching, und Personal Branding.
Zudem ist sie Geschäftsführerin der UnternehmerRebellen GmbH und Herausgeberin des FemalExperts Magazins.