Success is elegance: Sarah Maria Nordt, versed in business administration, business management and consulting, and her business partners Mohamed Mahmoud and Sheirlyn Steiner form the unbeatable trio of Snordtmade.
With Snordtmade they bring two worlds together since the foundation in 2015: Compelling and exclusive designs for women in professional life that are equally feminine, stylish and elegant. Snordtmade transfers the concept, which we already know from the car configurator and some sports shoe manufacturers, to the fashion sector. Individualized, tailor-made business styles, created by the customer herself in an online configurator.
Dear Ms. Nordt, thank you very much for the great opportunity to talk to you today.
At the beginning, I would be directly interested in how three such interesting personalities found each other?
In a nutshell: we didn't search for each other, we found each other!
Dear Ms. Bartczak, thank you very much for inviting us to today's interview. We ourselves have been readers of FemalExperts for a long time and are all the more pleased to be able to be your guests here.
Now once again to the question: Sarah had originally founded the company, then a short time later Susanne joined in the early founding phase. She became aware of the start-up, which was still very young at the time, and everything that followed was then not a lengthy consulting process, but spontaneous fire and flame. In the meantime there are three of us, Mohamed and Sheirlyn.
How did the idea of a joint fashion business ultimately come about?
The enthusiasm for fashion, aesthetics and good designs is a passion that is very deep in both of us. Susanne has been in the fashion business for a long time as an experienced cutting technician. For me, Sarah, the impulse to start the company came from my own experience of how difficult it often is for women in a business context to find an adequate outfit. Neckline too big, skirt too long, poor fit, wrinkled fabrics. We all know it! In addition, I personally enjoy taking things into my own hands and have an inner founding spirit. Finally, sustainability is also a topic that drives us both very much. Current production conditions in many textile factories around the world are, in our understanding, unacceptable. We all bear responsibility – for the people of this world, for our environment. And we want to consistently fulfill this responsibility with Snordtmade.
What does the name Snordtmade actually stand for?
The name Snordtmade is a composition of the personal name of me, the founder Sarah Maria Nordt. The "made" component emphasizes the special manufacturing conditions of our clothes – the "made in Germany".
Snordtmade also includes a certain Nordic touch, which we implement in our designs with the well-known Nordic clean lines and simple elegance.
Why did you focus on business fashion for women?
Business fashion for women is an exceptionally important topic. What is worn at home on the sofa possibly influences my well-being, but has little impact on other areas of life. It's a different story when it comes to business fashion. With our outfit we represent our self-image. We present our attitudes towards ourselves, our career and our ambitions. Dress codes reflect hierarchies. Women in particular are faced with a kind of double bind situation here: on the one hand, radiating competence and professionalism, on the other hand, preserving their own femininity. This is not always easy in a business world dominated by male outfit ideals. And it is precisely in this delicate terrain that the current market offer is unfortunately still very meager at the moment. Custom-made products, which are now very established for men from a certain segment, can hardly be found on this scale for women. Whereby it would be women in particular who would benefit from a simple and precise way of Made to Measure to be able to emphasize their own personality even better.
What added value does your fashion configurator offer successful businesswomen?
Our dresses and blouses from the fashion configurator offer one thing above all: freedom. Personality. Authenticity. I no longer have to submit to a fixed, predetermined collection, but can determine for myself what an ideal sheath dress should look like. From fabric type, fabric color to design components like sleeve length, neckline shape or purposefully placed flounces. The whole process is designed to be playful and as I assemble my perfect dress, my personal choice is displayed in a 360° 3D simulation in real time.
Further benefits are provided by the customization component. Using two smartphone photos, we determine the customer's body measurements and adjust the cut accordingly. Thus, the finished dress not only meets the design ideas, but also fits perfectly. This is important. Because competence in clothing and appearance is an interplay of tiny details.
What about the functionality of your fashion collections?
Functionality is a big issue for us. Especially in business, we have to deal with long days in the office, sitting for long periods of time, packing suitcases and business trips. When selecting our fabrics, we therefore look for particularly advantageous properties such as good machine washability, stretch components and Easy Iron. For our blouses, for example, we offer fabrics that are resistant to sweat stains. Even with white and blue blouses, the jacket can be removed during the meeting without drawing attention to unflattering parts of the blouse.
You focus on sustainability and social as well as environmental responsibility in manufacturing, how do you ensure this?
Sustainability is definitely a core message of our clothes, along with co-design, customization and functionality. In concrete terms, we guarantee this by keeping as many production steps as possible in our company and in our own hands. Prototyping, cutting, sewing, finishing, etc. – all on site at our production facility in Augsburg. With the "Made in Germany" of our clothes we guarantee compliance with the highest social and ecological standards. Consistent. And for every production step.
Do you have some tips and tricks on how to better care for your favorite personal pieces?
It all depends on the fabric in question and the type of garment. If machine washable, we always recommend choosing the wool or silk wash cycle. This is nice and cold and gentle on the fabric. After washing, it is best to hang on a hanger while still damp. High-quality wool fabrics, for example, fall back into shape almost by themselves and are thus virtually iron-free.
What is a "no-go" in business fashion and what is an absolute "must-have"?
Absolute no-go in business: peeptoes. You can't do that at all, even in the summer.
A must have in our opinion is a perfect fit and fine materials. Even the most beautiful dress does not unfold its full effect and emphasize the aura of the wearer, if it simply does not fit properly. Especially in business, where not too many experiments are allowed in terms of design, it's all about the fine details that affirm elegance. This also applies to the substances used. On the one hand, the material itself plays a major role here, and on the other hand, the weave. Is the fabric woven from a thicker or thinner yarn? This is especially relevant for evaluating wool fabrics for suits, suits and sheath dresses.
In conclusion, I would like to know: Where do you both see yourselves with Snordtmade in 5-10 years?
As an established fashion brand and market leader in women's business fashion.
See Also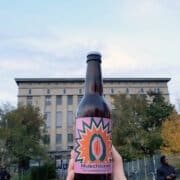 We want to set new standards with the fashion configurator and create the trendsetting benchmark for the sophisticated, convincing wardrobe of the ambitious business lady. Both of us with full heart and soul, zest for action, innovative spirit and gratitude, and we stand behind it every day anew.
In 5 to 10 years? I'll say it tongue-in-cheek with our internal motto:
"The sky is the limit. And the world is our chance."
Click To Tweet
Thank you very much for the great interview!
More information:
More information about clothing styles
Dress to impress – 5 clothing styles you should know about
Kinga Bartczak berät, coacht und schreibt zu Female Empowerment, neuer Arbeitskultur, Organisationsentwicklung systemischen Coaching, und Personal Branding.
Zudem ist sie Geschäftsführerin der UnternehmerRebellen GmbH und Herausgeberin des FemalExperts Magazins.