Yes! It really needs more female founders! But it's not because women don't have innovative and sustainable business ideas! Rather, they simply often do not dare! There is a need for a "safe place" where female founders can concretize their idea, exchange ideas and get all the information they need to find their way into self-employment full of self-confidence!
This is precisely why the cooperation between the International University of Applied Sciences (IU), the Weihenstephan-Tiersdorf University of Applied Sciences, the Strascheg Center for Entrepreneurship and StartinFOOD gave rise to the initiative of the free online program: "How to become a Female Founder", which is now entering its second round.
Starting in February, the 6-month program will focus on sustainability!
During this six-month period, the selected potential female founders receive all important information on the topic of "sustainable founding".
Successful experts accompany the women in the areas of: Entrepreneurship, Startup Investments, Startup and Management Consulting, Media and Marketing, Law and Finance, and Sustainability Potential Assessment and Impact Measurement. Already established founders provide valuable insights into the dos and don'ts in the startup industry.
The network and mutual support that result from the regular exchange also contribute significantly to motivation and support in the start-up process!
All of these offerings will take the form of live workshops, Q&A sessions, and recorded webinars so that all participants can benefit.
See Also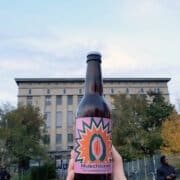 For the application it is sufficient if:
Serious interest in founding and a first idea are present
A short application sent to info@we-female-founders.de by Jan. 26, 2022 (feel free to include a short video!) answering the question, "Why are you considering starting?"
More information about the program and speakers can be found at www.we-female-founders.de!